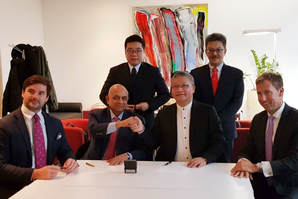 Frankfurt, Germany - 2017.11.09 - Eagle IG Limited's board of directors and large shareholders have chosen SGCI as the listing advisor for the company's IPO on the Main Market at the General Standard segmentof the Frankfurt Stock Exchange. SGCI will work with Eagle IG Limited to ensure that investor interests are kept as a top priority and that the listing proceeds in-ine with the company's business strategies.

When the listing is complete, SGCI will continue to advise our client on launching multinational cooperations and acquisitions, as well as setting up a investor relations firm.
Eagle IG Limited currently holds shares in a number of publicly traded companies on the Australian Securities Exchange (ASX) and Australian Securities and Exchange Commission (NSX).