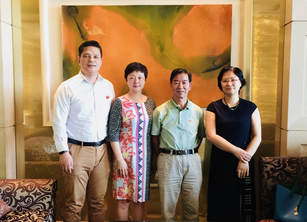 Beijing, China - 2018.03.02 - Henan WanDi Mineral Development Co. Ltd (WanDi), the top-leading mine in China, announced today it entered into a preparation to list 100% of its equity interest on the Cyprus Stock Exchange. The value of Wandi's mine is conservatively estimated at over 100 million Euros.
The Company intends to raise 30 million Euros for its coal mine technical transformation to "Green Mining" and capacity upgrading. Wandi hopes to import advanced mining equipment and management from the European market.
The Cyprus Stock Exchange (CSE) was established under the Cyprus Securities and Stock Exchange Law which provides for the development of the securities market in Cyprus. CSE is a member of the Federation of Euro-Asian Stock Exchanges.
SGCI and its local listing sponsor, as the joint-consultants, are pleased to accept the Company's listing application on the E.C.M. Market of the Cyprus Stock Exchange. We will assist Wandi with all the necessary listing requirements to ensure a smooth process and are confident to raise funds within the European capital market via our financing business group. In addition, SGCI's M&A business group will guide the Company's acquisition of European technology in order to increase the Company's mining efficiency.